Posts for tag: oral health
By Tenafly Family Dental
January 18, 2019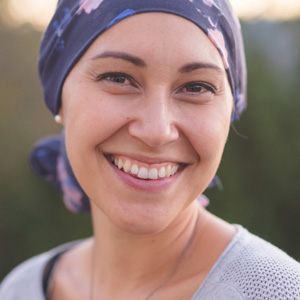 Cancer treatment can be an all-out battle with intense side effects for your entire body. One particular area that can suffer is your mouth.
Chemotherapy and radiation target and destroy cancer cells, which can lead to non-cancerous cells caught in the crossfire and also destroyed. The salivary glands in the mouth are prone to such damage, which could greatly impact your ability to ward off dental disease.
Saliva, what salivary glands produce, plays a major role in oral health. The bodily fluid disseminates antibodies throughout the mouth that fight disease-causing bacteria. It also neutralizes acid, which can erode tooth enamel, and helps restore lost minerals to the enamel.
If the salivary glands become damaged, however, they may produce less saliva and create a condition called xerostomia or "dry mouth." This is a common occurrence for cancer patients, which can rob them of saliva's benefits and make them more susceptible to tooth decay or periodontal (gum) disease. The end result could be tooth loss.
There are things you and your dentist can do to prevent this. First, have a complete dental checkup before undergoing cancer treatment. If at all possible have any necessary dental work undertaken (with adequate recovery time afterward) before beginning chemo or radiation. Your dentist and oncologist (cancer specialist) may need to coordinate any planned dental work.
You should also practice daily oral hygiene with brushing and flossing, along with keeping up your regular dental cleanings. This will prevent the buildup on teeth of bacterial plaque, which in turn will reduce your chances for dental disease. Your dentist may also prescribe antibacterial as well as fluoride mouth rinses to help limit the growth of oral bacteria.
To minimize dry mouth, increase your water consumption as much as possible. You may also use saliva boosters like xylitol, an alcohol-based sweetener found in many gums or mints that promotes salivation (it also deters oral bacterial growth).
And don't forget to maintain a healthy diet, which will not only benefit your stamina during cancer treatment but can also help you maintain better dental health. Providing good care for your mouth during this trying time will help ensure your teeth and gums stay as healthy as possible.
If you would like more information on oral care, please contact us or schedule an appointment for a consultation. You can also learn more about this topic by reading the Dear Doctor magazine article "Oral Health During Cancer Treatment."
By Tenafly Family Dental
July 12, 2018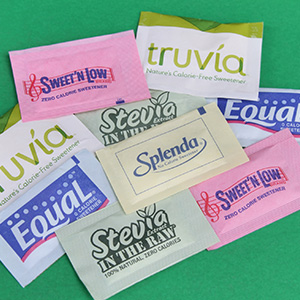 We're all familiar with "naughty" and "nice" lists for food: "nice" items are beneficial or at least harmless; on the other hand, those on the "naughty" list are not and should be avoided. And processed sugar has had top billing on many people's "naughty" list for some time now.
And for good reason: it's linked to many physical ills including obesity, diabetes and heart disease. As a favorite food for oral bacteria that cause dental disease, sugar can also increase your risk for tooth decay or periodontal (gum) disease.
Most people agree that reducing sugar in their diet is a great idea health-wise. But there's one small problem: a great many of us like sugar—a lot. No matter how hard we try, it's just plain difficult to avoid. Thanks perhaps to our ancient ancestors, we're hard-wired to crave it.
But necessity is the mother of invention, which is why we've seen the development over the past half century of artificial sweeteners, alternatives to sugar that promise to satisfy people's "sweet tooth" without the harmful health effects. When it comes to dental health, these substitute sweeteners won't contribute to bacterial growth and thus can lower disease risk.
But are they safe? Yes, according to the U.S. Food and Drug Administration (FDA). The agency has approved six types of artificial sweeteners for human consumption: acesulfame K, saccharin, aspartame, neotame, sucralose and rebaudioside A. According to the FDA any adverse effects caused by artificial sweeteners are limited to rare conditions like phenylketonuria, which prevents those with the disease from safely digesting aspartame.
So, unless you have such a condition, you can safely substitute whatever artificial sweetener you prefer for sugar. And if dental health is a particular concern, you might consider including xylitol. This alcohol-based sweetener may further deter tooth decay—bacteria can't digest it, so their population numbers in the mouth may actually decrease. You'll find xylitol used as a sweetener primarily in gums, candies and mints.
Reducing sugar consumption, couple with daily oral hygiene and regular dental visits, will certainly lower your risk of costly dental problems. Using a substitute sweetener might just help you do that.
If you would like more information on sweetener alternatives, please contact us or schedule an appointment for a consultation. You can also learn more about this topic by reading the Dear Doctor magazine article "Artificial Sweeteners."
By Tenafly Family Dental
July 02, 2018
Along with daily oral hygiene and regular dental visits, a balanced and nutritious diet is another key part of great oral health. The foods you eat can have a profound impact on how well your teeth and gums withstand diseases like tooth decay and periodontal (gum) disease.
At the heart of proper nutrition are organic compounds called vitamins. Along with trace minerals, vitamins help the body convert food into energy, repair cellular and tissue damage and protect against environmental toxins. When you don't receive an adequate amount of each vitamin your health can suffer; in terms of dental health, your teeth and gums can weaken and become more susceptible to disease.
Vitamins play a wide variety of roles, including within the mouth. The Vitamins A and C contained in fruits and vegetables and Vitamin E in vegetable oils are antioxidants that protect cells and their DNA from destructive elements in the environment. As such, they're a major prevention factor against tooth decay and gum disease. Vitamin D, found in dairy products, eggs or certain seafood, is used by bone and teeth to absorb calcium. Without sufficient calcium, teeth and bone lose vitality and strength.
This recognized power of vitamins for optimum health has also fueled the multi-billion dollar nutritional supplement industry. But studies show that your best source for vitamins are the foods you eat—and the more natural foods and less processed products you eat, the better your vitamin and mineral intake. Taking supplements isn't necessarily wrong—but it's not in your best interest health-wise to depend on them for vitamins and minerals at the expense of healthier eating.
So in all you do to prevent dental disease, don't overlook your diet. The vitamins and minerals you receive from foods in their most natural state will help you keep your teeth and gums healthy and your smile beautiful.
If you would like more information on the role of nutrition in dental health, please contact us or schedule an appointment for a consultation. You can also learn more about this topic by reading the Dear Doctor magazine article "Vitamins & Dietary Supplements."